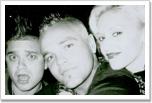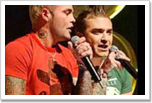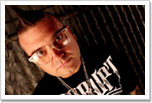 TC Spitfire
Los Angeles, CA ~PRODUCER, SONGWRITER, ENGINEER
Now world-famous, TC (AKA – "TC Spitfire") made quite a name for himself starting out in the daunting Los Angeles music scene after being hand-picked by Paul Oakenfold for his undeniable skillset of songwriting, production and musicianship. As Paul's right-hand man, TC oversaw all aspects of Oakenfold's music collaborations using SONAR to create and deliver chart-topping songs for artists such as Madonna, Cher, Shifty Shellshock, Miguel, and Paul Oakenfold.
I love watching people's expressions who have never heard of SONAR, and then watch me work on the platform. I get 4x the amount of work in compared to cats on other systems. And the creativity in Platinum is off the charts.
In the Film and TV world, his work has been featured on G-Force, Harold & Kumar 3D, Jersey Shore, and many more. As a touring musician, TC has done several world tours with Shifty Shellshock and Paul Oakenfold, sharing the stage with U2, Beyonce, Avril Lavigne, and Queen, REM, Ashlee and Jessica Simpson.
Most recently TC Spitfire co-wrote "Woman's World," Cher's lead single off her latest album "Closer To The Truth" (Warner Bros.) and also appeared in the Bravo Reality series "Euros of Hollywood" playing himself as a music producer. He also wrote much of the music for that show which continues to air around the world. TC credits much of his success to his mentor Wacko Black.
For more information visit http://www.joombasmusicgroup.com/publishing/writers/tc-spitfire/?lang=en